League of Legends: Das Metagame
Viele von euch haben bereits vom Metagame gehört, doch was hat es eigentlich damit auf sich? Warum spielt der AD Carry immer mit einem Supporter auf der Botlane? Warum braucht jedes Team einen Jungler? All diesen Fragen möchte ich mich heute widmen.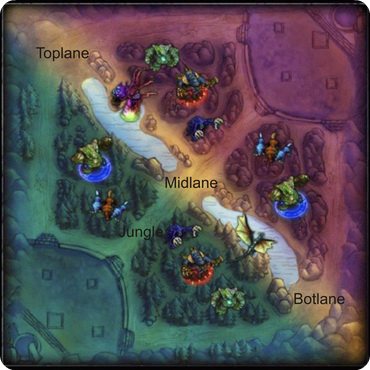 Was ist das Metagame?
Von der Bedeutung her ist das Metagame eine Art "Trend" bei der Teamaufstellung. So hat sich bei League of Legends eine typische Teamaufstellung entwickelt. Diese besteht aus einem Bruiser auf der Toplane, einem Magier in der Midlane, einem Jungler und einem AD Range Carry plus Supporter auf der Botlane.
Die Toplane
Auf der Toplane wird häufig ein Bruiser oder auch Offtank gespielt. Diese haben die Fähigkeit viel auszuhalten und gleichzeitig Schaden zu machen. Man schickt sie alleine auf eine Lane, damit sie Farmen können. Die Toplane hat sich für einen Bruiser etabliert, da er im Early und Midgame nicht so stark ist, daher nicht so gut Ganken kann.

Die Midlane
Die Midlane wird von einem Magier oder auch dem AP Carry gespielt. Der AP Carry braucht eine Lane für sich alleine, um viel Erfahrung zu bekommen und dadurch seine Fähigkeiten leveln zu können. Er wird in der Mitte platziert, da sein Midgame sehr stark ist, und er dann die anderen Lanes ganken kann.

Der Jungler
Der Jungler ermöglicht es dem Team mit 2 Sololanes zu spielen und stellt eine permanente Gefahr für alle Lanes da. Durch seine Ganks können schwache Lanes unterstützt werden oder Gegner aus dem Spiel, in dem man sie andauernd gankt. Als Jungler werden im Moment hauptsächlich Offtanks gespielt, da diese den Jungle schnell clearen können und bei Ganks guten Schaden austeilen und einstecken können. Weiter Aufgaben des Junglers sind die Ansagen für größere Monster wie Drache und Baron.

Die Botlane
Die Botlane besteht aus einem AD Range Carry und einem Supporter. Der Supporter hat die Aufgabe den AD Carry zu unterstützen, damit dieser in Ruhe farmen kann. Dazu sorgt der Supporter noch für Wards, sodass der Range Carry auch vom Jungler nicht gestört wird. Betrieben wird dieser ganze Aufwand für den Range Carry, da dieser Items braucht, um Schaden zu verursachen und das größte Schadenspotenzial besitzt. Auf der Botlane befindet sich diese Kombo aus Carry und Support, damit sie schnell beim Drachen sein können, um entweder den eigenen Jungler zu unterstützen oder den Gegner zu stören.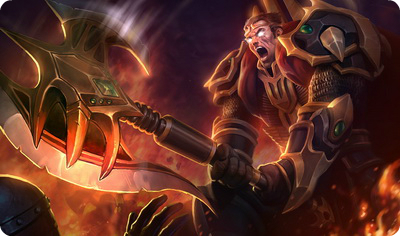 Darius eilt der Ruf voraus OP zu sein, offiziell ist natürlich alles in dem Spiel gleich stark bzw. ausbalanciert, doch in einigen Situationen ist Darius schon sehr stark. Damit ihr diese Situationen erkennt und ausnutzen könnt, will ich euch im Folgenden Darius vorstellen.
Waidkönig­-Darius führt sein Volk durch die Macht seiner Axt an und zwingt allen, die es wagen, ihm in die Quere zu kommen, seinen Willen und seine Klinge auf.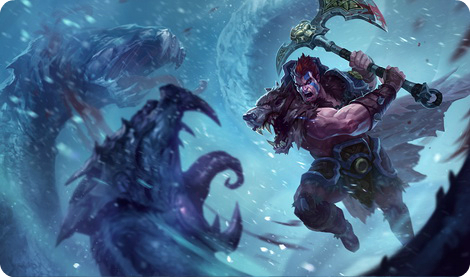 Der kriegsbemalte Waidkönig stürzt sich, angetan mit geschichtsträchtigen Symbolen seiner Macht, ins Getümmel. Seine Besteigung des Thrones begann, als er die Bestie, dessen Kopf nun seine Kriegsrüstung ziert, mit nur einer Hand erschlug. Die Axt, die Rüstung und die Gesichtsbemalung werden durch neue Partikeleffekte und eine einzigartige Rückrufanimation abgerundet.
Darius ist ein Nahkämpfer, der sich in die Schlacht stürzt und ordentlich austeilt. Ob es darum geht, sich selbst eine Verbesserung zu gewähren, um mehrere Gegner zu treffen, sie zu verlangsamen und fliehende Opfer wieder zurückzuziehen oder letztendlich zum alles entscheidenden Todesstoß auszuholen, Darius ist bereit für einen fulminanten Eintritt in die Liga.
Darius sorgt für Probleme
Obwohl die unten stehenden Champions eigentlich schon verfügbar sein sollten, ist dem leider momentan nicht so. Riot scheint ein Problem mit der aktuellen F2P-­Rotation zu haben, was sie aber sicherlich bald lösen werden. Diese Woche gibt es einige Highlights, wie den neuen Champion Darius oder bereits bekannte aber wertvolle Helden wie Vayne, Galio oder Wukong. Wie immer ist für jede Position (Top, Mid, Bot, Jungle) mindestens ein Champion, der sich perfekt dafür eignet.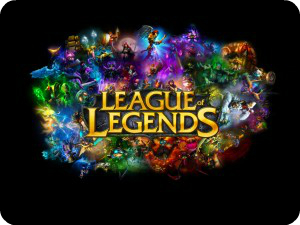 Schlusswort:
Darius ist ein sehr starker Toplaner, mit dem ihr in der Regel eure Toplane gewinnt. Diesen Vorteil müsst ihr aber sehr stark ausnutzen und euch permanent vor Ganks schützen, damit ihr diesen Vorteil bis zum Ende halten könnt. Ansonsten macht Darius viel Spaß zu spielen und das Gefühl jemanden mit der Ulti hinzurichten, sollte jeder Spieler einmal erlebt haben. Solltet ihr also mal nicht wissen, was ihr auf der Toplane spielen sollt, probiert Darius ruhig mal aus, er ist nicht super schwer zu spielen und ist trotzdem sehr stark dabei.