Schon seit Classic haben wir mit den Naga unter der Herrschaft von Königin Azshara zu tun. Man begegnet ihnen in der offenen Welt, in Dungeons und auch in Raids. Ebenso hatte Azshara selbst hier und da schon einige Auftritte, doch sie blieb stehts im Hintergrund. Aber seit der Ankündigung zu Battle for Azeroth wissen wir, dass die Schattenspiele der Königin bald vorbei sind und mit Patch 8.2 ist es dann auch soweit. Passend zum Titel "Azsharas Aufstieg" dreht sich der Patch rund um die Herrscherin und ihre Untergebenen. Wir reisen endlich nach Nazjatar, um dort neue Geschichten zu erleben und den nächsten Raid Ewiger Palast zu besuchen.
Aber das ist nur die Spitze des Eisbergs, denn es geht noch weiter. Patch 8.2 ist ein "Big Patch" und somit darf man sich auf viele Inhalte gefasst machen. Unter anderem gibt es noch eine zweite neue Zone, die ein wenig abseits der Hauptstory besucht werden kann: Mechagon, die Stadt der Mechagnome. Wer lieber die Hauptstory weiterverfolgen will, der wird ebenfalls nicht enttäuscht. Diese wird fortgesetzt und im Fokus stehen dabei Baine, Saurfang, Thrall, Jania, Lor'themar und Magni. Freuen kann man sich außerdem auf neue Traditionsausrüstungen, neue Expeditionen, eine neue Arena, den neuen heroischen Modus für Kriegsfronten, die Freischaltung des Fliegens, eine Überarbeitung des Azerit-Systems und vieles mehr!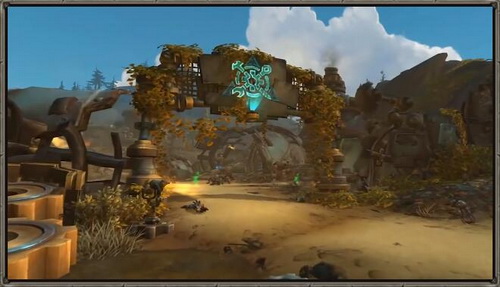 Zusammenfassung aller wichtigen Informationen
Nazjatar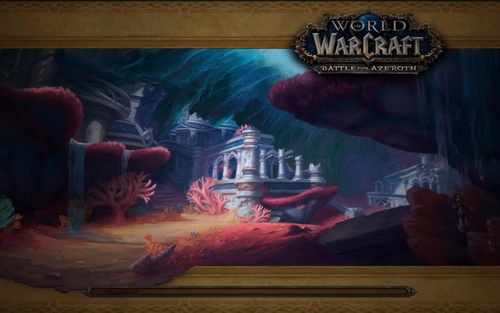 Wie kommen wir nach Nazjatar: Sylvanas hat eine Entdeckung gemacht, über die wir später noch mehr erfahren. Sie schickt Lor'themar und Nathanos per Schiff irgendwo hin, wovon die Allianz Wind bekommt. Sie nutzen die Chance und verfolgen sie. Doch das war ein Fehler, denn Azshara nutzt diese Situation aus. Während sich Allianz und Horde zusammen auf den weiten des Ozeans befinden, spaltet die Königin der Naga das Meer und die Schiffe fallen in die Tiefe. Willkommen in Nazjatar!
Die Hauptstory dreht sich darum eine Basis in Nazjatar aufzubauen. Hordler treffen auf die "Unshackled" und Allianzler auf die "Ankuran". Völker, die ebenfalls gegen die Naga kämpfen. Zusammen möchte man gegen Azshara vorgehen und plant den Angriff auf ihren Palast. Dazu wird der "Javelin of Suramar" benötigt. Ein mächtiges Artefakt.
In Nazjatar werden wir Kampfgefährten freischalten. Hordler und Allianzler können einen von drei Gefährten mit sich nehmen. Diese können im Level aufsteigen (Maxlevel 30), neue Fähigkeiten lernen, kosmetische Dinge freischalten und einiges mehr. Man bekommt nach und nach auch weitere Quests von ihnen, wodurch die Story fortgesetzt wird.
Weltquests sollen interessanter werden! Unter anderem wird es Affixe bei Weltquest-Bosse geben, wodurch diese immer ein wenig anders funktionieren. Außerdem übernehmen Bosse nun bestimmte Teilzonen und treiben dort ihr Unwesen. Zudem sollen einige Weltquests aus verschiedenen Stufen bestehen. Eine Art von Questreihe, für die man mehrere Aufgaben nacheinander abschließen muss.
Weltquests werden auch wieder nach und nach durch die Hauptquestreihe freigeschaltet.
Nazjatar wird von den Fluten umgeben sein. Man ist wirklich auf dem Meeresboden und kann oben in den Himmel schauen. Doch an den Seiten sind überall Wasserwände. Außerdem gibt es viele dunkle Höhlen, die man erforschen kann.

Patch 8.2.5 - Verbesserungen
Nachdem man sich in World of Warcraft eingeloggt hat, ist das erste was man sieht die Charakterauswahl. Das generelle Design davon wurde in den letzten 15 Jahren kaum verändert. Hier und da gibt es mal kleinere Anpassungen, aber das war es dann auch. Mit Patch 8.2.5 gibt es ebenfalls wieder Änderungen, die einem beim ersten Blick vielleicht nicht einmal auffallen, aber vor allem für Spieler mit vielen Charakteren recht nützlich sind.
So werden in der Auswahlliste der verschiedenen Charaktere nun die Klassennamen durch ihre Farben hervorgehoben. Also Schamanen haben eine blaue Schriftfarbe, Paladine eine pinke und so weiter. Bisher ist die Schrift einfach immer weiß. Die zweite Anpassung betrifft die Fraktion des jeweiligen Charakters. Diese konnte bisher nicht an den Listeneinträgen erkannt werden. Doch in Zukunft findet ihr ein leicht gräuliches Symbol auf der rechten Seite, welches die Fraktion des Charakters repräsentiert.