Bei Wolcen: Lords of Mayhem handelt es sich um ein Action-Rollenspiel im Stil von Diablo 3. Sie schlüpfen in die Rolle von einem der wenigen Überlebenden der Menschen. Dieser kämpft gegen zahlreiche Monster und setzt dabei die Fähigkeiten der sogenannten Umbra ein. Wolcen: Lords of Mayhem nutzt die CryEngine 3 von Crytek.
Vorläufige Patch Notes zu Wolcen Update 1.0.5
Hier also der Überblick über alles, was sich mit den Patches 1.0.5 und 1.0.6 (Release noch unbekannt) ändern soll:
Players can sometimes lose items in their personal chest.
Players can lose dyes and appearances previously unlocked.
Some players still can't enter the Monolith during Fury's Ascent quest.
Some Offline characters don't appear on the character selection screen.
Act I Boss can sometimes become invulnerable.
Act III Boss can sometimes freeze.
Unwanted behaviors from stackable items, trading, productivity, and magic find in specific situations.
Players can have their quest progression locked if they join a friend who is further in the progression.
Players' animations can be desynchronized in Multiplayer.
Fixing multiple passive skill nodes issues (Attrition Strategist, Static Transferral, Safe from Afar, Intravenous Neural Cord, Eagerness, Mass evasion, High Evasion, Sparking Dart, Blessed Silver, Captured Velocity, Academic Fieldwork, Primordial Insights, Faith Leach, Plague Bringer, Virtuose Stance…).
Summoners need some love and they will have some.
Uniques can be altered.
Helmet and Boots can have 2 sockets at certain item levels.
The Block Efficiency cannot be rolled on shields after level 90.
Some skills (ex: Bleeding Edge, Winter's Grasp, Bulwark of Dawn, Flight of Gaavanir…) deal much more damage than they should with some modifiers or don't function the way they should.
Genesis unique item can malfunction and lead the game to freeze
Crash reports.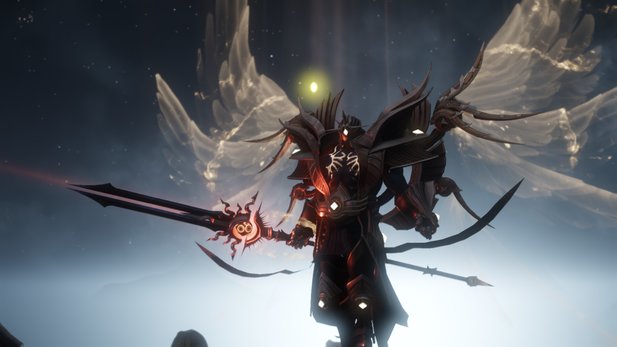 Wolcen: Lords of Mayhem läuft auch zwei Wochen nach dem Release noch immer alles andere als rund. Um die größten Bugs und Probleme des Action-RPGs auszumerzen, haben die Entwickler nun ein weiteres Update veröffentlicht.
Der Patch 1.0.5 ist ab sofort live, ihr könnt ihn also gleich herunterladen. Zu den wichtigsten Neuerungen gehört gleich mal eine Einschränkung: Durch das neue Update verschwindet die Möglichkeit, Unique Items in Legendary Items umzuwandeln.
Die Entwickler begründen das damit, dass sie diese Item-Umwandlung erst dann erlauben wollen, wenn das Feature ordnungsgemäß funktioniert. Eines Tages könnte die Funktion also zurückkehren, vorerst sind damit allerdings erstmal alle Unique Items zumindest im Endgame so gut wie nicht wettbewerbsfähig.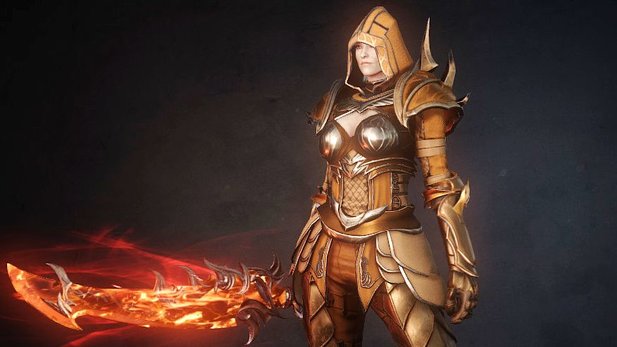 So funktionieren Expeditionen in Wolcen: Nach dem Abschluss der Kampagne von Wolcen sind die Spieler vor allem in Expeditionen unterwegs. Die entsprechen den "Greater Rifts" in Diablo 3. Es sind zufällig generierte Dungeons.
Man muss in diesen Expeditionen solange Monster-Gruppen killen, bis ein Fortschrittsbalken gefüllt ist. Danach sucht man den Endboss des Dungeons auf, tötet den und hat dann die Wahl entweder die Expedition zu beenden oder ins nächste Level vorzudringen.
Bis vor kurzem waren so viele Monster in den Instanzen anzutreffen, dass die Monster-Dichte kein Problem darstellen. Es waren eigentlich immer genug Viecher da, um bequem den Balken voll zu haben, bis man am Endboss ankam. Vielleicht musste man noch mal zurück und ein oder zwei Extra-Runden drehen, wenn man irrtümlich zu früh den Boss besucht hatte.