Start der Beta und Release von WoW Shadowlands
Blizzard hat mittlerweile die Beta von WoW: Shadowlands offiziell gestartet. Weitere Betaeinladungen werden folgen. Aktuell können Spieler das Endgame im Maw sowie diverse weitere Max-Level-Features testen.
Shadowlands selbst erscheint im Herbst 2020, sprich zwischen dem 22. September und dem 21. Dezember 2020. Einen genauen Releasetermin gibt es bislang nicht. Wer möchte, kann aber bereits die Collector's Edition von Shadowlands vorbestellen.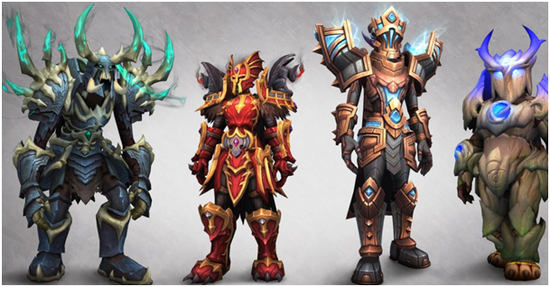 Der Pre-Patch von WoW Shadowlands
Wir werden - wie gewohnt - auch den Release von WoW: Shadowlands mit einem Pre-Patch einleiten. Dieser Pre-Patch, der wenige Wochen vor dem Release von Shadowlands erscheint und vorher auf dem PTR zum Testen zur Verfügung stehen wird, beinhaltet folgende Anpassungen am Spiel:
Die Levelquetsche wird implementiert.
Das Verderbnis-System verschwindet mit dem Tod N'Zoths.
Essenzen und Azerit-Rüstung funktionieren nur in Azeroth, aber nicht in den Schattenlanden.
Das Pre-Event erzählt vom Angriff der Helden Azeroths auf Eiskrone und soll dem Seuchen-Event von Wrath of the Lich King ähneln.
Die Story von WoW Shadowlands
Spieler werden in WoW: Shadowlands erfahren, was es mit dem Pantheon des Todes auf sich hat, das mit den sogenannten First Ones zusammenhängt. Die First Ones sind ähnlich mächtig wie die Titanen und schufen die Schattenlande. Wir werden in den Schattenlanden, quasi dem Jenseits Azeroths, viele bekannte Charaktere wiedersehen, zum Beispiel Uther Lichtbringer und Kel'thas Sonnenwanderer. Calia Menethil und Lilian Voss werden außerdem im Pre-Patch von Shadowlands eine wichtige Rolle spielen.
Die übergreifende Story von Shadowlands dreht sich um Sylvanas und den Schlund (mehr dazu unten). Die einzelnen Zonen erzählen ihre eigene Geschichte. Blizzard verspricht, dass Spieler viele neue Hintergründe zu Sylvanas und ihrer Motivation erfahren werden. Mehr zur Story von Shadowlands lest ihr in unseren separaten Artikeln zur Lore der kommenden Erweiterung:
WoW: Die Zeit nach den Schattenlanden - kein Zeitsprung?
WoW: Wird Calia die Untoten in Shadowlands anführen?
WoW: Die Rückkehr von Kael'thas in Shadowlands
WoW Shadowlands: Steht uns eine weitere Zeitreise bevor?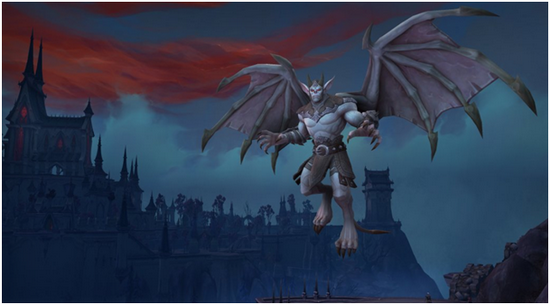 Die Beta von WoW Shadowlands läuft seit gut zwei Wochen und Spieler sind fleißig dabei alles mögliche zu testen und Bugs an die Entwickler weiter zu schicken. Jetzt hat Blizzard per E-Mail Statistiken zur Shadowlands-Beta an manche Tester verschickt die zeigen, welche Gebiete man abgeschlossen hat, was die höchste abgeschlossene Torghast-Stufe war, wie viele Quests erledigt wurden, was der am meisten besiegte Gegner-Typ war und wie viel Bugs man während der Testphase an das Entwickler-Team weitergeschickt hat.
.. 2,361 einzigartige Bugs gefunden
... 878,043 Quests abgeschlossen
... Spieler 88,418-mal getötet
... 70,700 Torghast-Runs abgeschlossen
... Krieger am meisten gespielt
... die meisten Spieler im Dungeon "Die andere Seite" am häufigsten getötet
Originalmeldung
Die Raidtests in der Beta zur kommenden World of Warcraft-Erweiterung Shadowlands beginnen an diesem Donnerstag, den 23. und Freitag, den 24. Juli jeweils um 20:00 Uhr MESZ. Das Ziel sind Hungering Destroyer, Lady Inerva Darkvein, Sun King's Salvation und Sludgefist im heroischen Modus in Schloss Nathria. Getestet wird wie gewohnt zwischen 45 Minuten und 2 Stunden pro Boss.
Um allen Testern einen Zugang zu ermöglichen, werden sowohl die Charaktere auf das neue Maximallevel 60 skaliert als auch das Equipment entsprechend hochgesetzt. Der Teleporter-NPC für den Raid, Nexus-Lord Donjon Rade IV, ist in Oribos, Dalaran, Orgrimmar oder Sturmwind zu finden. Er teleportiert euch direkt in die Instanz solange der Test läuft. Nachfolgend der Bluepost mit weiteren Infos:
"On Thursday, July 23rd and Friday, July 24th, we will be starting our raid tests in Castle Nathria.