Description alle neue Informationen ueber WOW Azeroth
Auf der BlizzCon 2017 gab es jede Menge Informationen rund um World of Warcraft. Das Highlight war die Enthüllung der 7. Erweiterung, die den Namen "Battle for Azeroth" trägt. Thematisch spielt das Ganze nach dem Bezwingen der Brennenden Legion wieder auf Azeroth. Ein neuer Krieg zwischen Horde und Allianz entflammt und das Levelcap wird einmal mehr angehoben
Der letzte Patch von World of Warcraft: Legion, Patch 7.3.5, ist erst seit einigen Wochen aktiv und doch haben die Fans drängende Fragen über die Zukunft. Battle for Azeroth ist in aller Munde und der Vorverkauf hat bereits begonnen. Wer will, der kann sich Battle for Azeroth im Ingame-Shop vorbestellen und bereits jetzt von den Boni profitieren.
Battle for Azeroth Release-Datum im Sommer 2018
Der Shop gibt bereits einen klaren Hinweis darauf, denn laut der Beschreibung im Vorverkauf heißt es, dass Battle for Azeroth spätestens am 21. September erscheinen soll (oder vorher). Damit würde Blizzard es schaffen, die Erweiterung noch im Sommer 2018 zu veröffentlichen.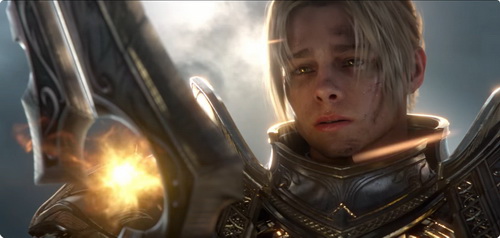 Die Alphaversion von Battle for Azeroth ist erst vor wenigen Wochen gestartet. Bisher hat nur ein sehr kleiner, ausgewählter Kreis von Spielern Zugriff auf das Spiel. Erst in den kommenden Wochen und Monaten werden auch "Normalsterbliche" eingeladen, um die neue Erweiterung auf Herz und Nieren zu testen.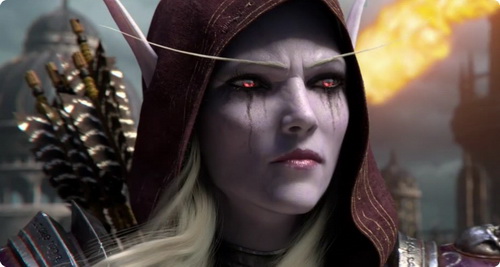 Die Verbrennung des Teldrassil
Auf den verschiedenen Panels der BlizzCon wurde zwar erklärt, dass der Teldrassil verbrannt und auch Unterstadt weitestgehend zerstört wird. Doch welches war der erste Angriff?
Das hat John Hight in einem Interview mit Gamespot verraten: Der Teldrassil brannte zuerst. Die anschließende Belagerung von Lordaeron ist also eine Reaktion auf einen aggressiven Akt von Sylvanas und der Horde.
Wie genau es zu diesem ersten Angriff kommt, das werden wir wohl erst im Sommer erfahren, wenn das Buch "Before the Storm" erscheint, das die Vorgeschichte von Battle for Azeroth erzählen soll.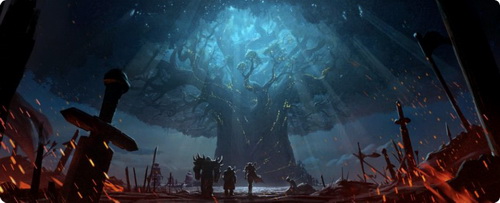 Anführer fehlen beim Kriegsrat
Weiteres Futter für Spekulationen liefern Erkenntnisse vom "Red Shirt Guy" Ian Bates, der während der BlizzCon bereits die Demo von Battle for Azeroth ausprobiert hat. Er war in Orgrimmar und Sturmwind. Dort gibt es neue Gebäude, nämlich die Botschaften. In denen findet gerade ein Kriegsrat statt, bei denen viele Anführer anwesend sind.
 Allianz: Anduin, Turalyon, Alleria, Tyrande, Muradin, Mekkatorque, Genn, Velen, Aysa und als Gast Furorion
 Horde: Sylvanas, Baine, Liadrin, Rokhan, Lor'themar, Gallywix, Saurfang, Eitrigg, Nathanos und Ji
Diese Auflistung zeigt, dass Vereesa fehlt. Die Wahrscheinlichkeit für ihren Tod oder zumindest ihre "hordentliche Aufbewahrung" steigt damit
Interessant ist ebenfalls, dass andere Anführer, wie Moira oder Falstad, ebenfalls nicht bei den Gesprächen sind. Vielleicht erachtet sie Blizzard für nicht bedeutsam genug für den Kriegsrat oder aber sie sind bereits abgereist. Moira könnte etwa die Questreihe starten, mit der die Dunkeleisen zu einem "Verbündeten Volk" und somit spielbar werden.
Auch Malfurion glänzt durch Abwesenheit – und das, wo er doch ein ganzes Addon lang immerzu nach seiner Tyrande geschrien hat.
Welche Rolle Furorion in der ganzen Sache spielt, das ist ebenfalls noch unklar. Es ist aber schon ironisch, dass es wieder ein schwarzer Drache ist, der sich in die Geschicke von Sturmwind einmischt