Diablo III ist ein Action-Rollenspiel des US-amerikanischen Spieleentwicklers Blizzard Entertainment. Es wurde am 15. Mai 2012 in den USA, Europa und Südkorea und am 7. Juni 2012 in Russland für Microsoft Windowsund Mac OS X veröffentlicht. Am 3. September 2013 ist das Spiel außerdem für die PlayStation 3 und Xbox 360 erschienen, eine Version für die PlayStation 4 wurde angekündigt.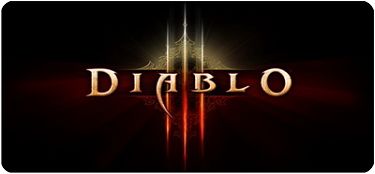 Am Erscheinungstag der PC-Version wurden 3,5 Millionen Exemplare verkauft, was Diablo III zu dem schnellsten verkauften PC-Spiel macht. Die PC-Version wurde bis zum August 2013 zwölf Millionen Mal verkauft. Ein Add-on mit dem Titel Diablo III: Reaper of Souls ist am 25. März 2014 erschienen.
Diablo 3 Reaper of Souls – Farming-Tipp: Prächtige Truhen
Unserer Farming-Tipps zu Diablo 3: Reaper of Souls liegen bei euch hoch im Kurs. Auch wenn viele Diablo-3-Profis das Farming eher ablehnen, haben wir uns deswegen entschlossen, euch einen weiteren Farming-Tipp zu Diablo 3: Reaper of Souls zu präsentieren. Diesmal führen wir euch in wenigen Schritten und vor allem praktisch gefahrlos zu Prächtigen Truhen. Prächtige Truhen wurden erst vor Kurzemgebuffed und seitdem habt ihr eine größere Chance in ihnen Legendäre Gegenstände zu finden. In jedem Fall ist die Chance in einer Prächtigen Truhen ein gelbes Item zu finden sehr hoch. Wer also in Diablo 3 Reaper of Souls noch etwas an seinem Gear arbeiten will, der sollte sich diesen Tipp in jedem Fall durchlesen.
Diablo 3: Reaper of Souls: Farming-Tipp - Prächtige Truhe  
Wir möchten betonen, dass es sich hier nur um einen von einigen einfachen Wegen handelt, sehr leicht an Prächtige Truhen zu kommen! Sobald ihr in Diablo 3: Reaper of Souls eingestiegen seid, wählt ihr im Kampagnenmodus Akt II und dort "Stadt des Blutes". Wir raten euch, die Schwierigkeitsstufe so hoch wie möglich zu stellen und auf einen Charakter zu setzen, der sich besonders schnell bewegen kann - so stellt ihr auch sicher, dass ihr euch auf dieser Farming-Route keinem Mob stellen müsst. Wir müssen unterstreichen, dass es in dem Gebiet zwar zwei Stellen gibt, an denen mit hoher Wahrscheinlichkeit eine Prächtige Truhe spawnt, 100% ist diese Wahrscheinlichkeit aber nicht!
Die Farming-Route ist dafür ziemlich einfach. Ihr portet vom Versteckten Lager zum Außenposten von Khasim. Die Prächtige Truhe spawnt an den gegenüberliegenden Enden der Map. Sprintet ihr vom Startpunkt nach unten, müsst ihr gar nicht weit gehen, um die Prächtige Truhe zu finden - wenn sie dort aufgetaucht ist. Etwas weiter ist es, wenn ihr durch den Outpost nach oben müsst, um zum Bereich mit der Prächtigen Truhe zu gelangen. Das Areal um die Kiste ist an beiden möglichen Spawnpunkten im Gegensatz zu der Wüste um denOutpost felsig und von Schluchten und Spalten durchzogen. Das ist euer Hinweis darauf, dass die Kiste in diesem Teil der Map zu finden ist.
Ihr könnt diesen Farming-Run natürlich beliebig oft wiederholen und immer wieder zurückkehren, um nach der Prächtigen Truhe zu suchen. Auf Qual VI habt ihr dabei eine wirklich gute Chance, einen Legendären Gegenstand zu finden - zumindest solltet ihr aber so gut und easy gelbe Items farmen können. Wem dieser Farming-Tipp gefallen hat, den dürften auch unser Diablo 3 ReaperofSouls Gold- und XP-Exploit, für den ihr keinen einzigen Charakter töten müsst, und unser Diablo 3: Reaper of Souls Hellrift-Tipp gefallen.