The Elder Scrolls Online: Royaler Mord in der Kaiserstadt oder zurückkehrende Drachen in Himmelsrand – das letzte Jahrzehnt hat eindrucksvoll unter Beweis gestellt, dass es in Tamriel nicht an Abenteuern mangelt. Mit dem MMO-Ableger von Zenimax Online können diese Abenteuer nun auch Spieler gemeinsam erleben. Seit dem 17.03.2015 ist das Online-Rollenspiel Buy-to-play-Modell und trägt den Namen "The ElderScrolls Online: TamrielUnlimited", da es darüber hinaus in den letzten Monaten komplett umgekrempelt und verbessert wurde. Ein Abonnement ist nicht mehr notwendig.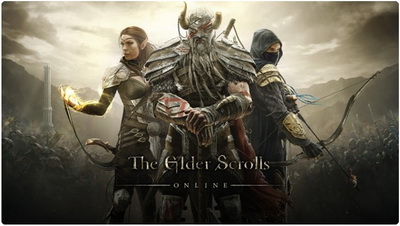 Der Weg zur großen Freiheit in Tamriel!
Früher konnten wir in
The Edler Scrolls Online
nur brav den Quests unserer Fraktion im entsprechenden Gebiet folgen. Die Landstriche der anderen Gruppierungen durften wir erst betreten, wenn wir die Maximalstufe erreicht hatten. Und selbst dann waren wir nicht wirklich in den Gebieten der anderen unterwegs, sondern nur in Kopien, wo wir nur auf andere Spieler unserer eigenen Fraktion mit Maximalstufe trafen. Wir waren also bisher immer irgendwie irgendwo mit irgendwem eingesperrt - reichlich untypisch für ein Elder-Scrolls-Spiel.
The ElderScrolls Online gibt's als Gesamtwerk nur gegen Geld.
Was kostet Tamriel?
The Elder Scrolls Online
ist schon seit letztem Jahr Buy2Play und kann ohne zusätzliche Kosten nach einem einmaligen Kauf gespielt werden. Allerdings bekommen wir dann nur das Grundspiel, nicht jedoch die DLCs wie die Diebesgilde oder die Dunkle Bruderschaft. Diese sind allerdings alle im Abo, der ESO-Plus-Mitgliedschaft, enthalten. Zusätzlich zu den DLC-Inhalten leveln wir zehn Prozent schneller, können Ausrüstung anmalen und erhalten ein praktisches Zusatz-Inventar für Handwerks-Kram. Wer jedoch die DLCs auch nach dem Ende des Abos nutzen mag, kann sie auch permanent gegen je 2.000 Kronen, der Echtgeld-Währung in ESO, freischalten. Das entspricht circa 15 Euro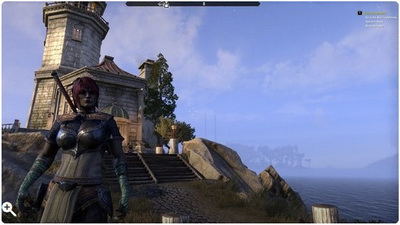 Mit Level 4 im Dungeon?
Das klingt fast zu schön, um wahr zu sein, daher haben wir die Probe aufs Exempel gemacht. Wir baten eine Kollegin, einen komplett neuen Charakter als Heiler zu erschaffen, um unserer Gruppe in einem Dungeon beizustehen. Wir rechneten alle mit einem kolossalen Fehlschlag. Doch es kam ganz anders! Das Spiel skaliert die Werte aller niedrigstufigen Charaktere so geschickt, dass selbst die Level-4-Heilerin problemlos den Schaden in den Griff bekam und wir so ohne Frust den Dungeon »Krypta der Herzen« im Normal-Modus durchabenteuern konnten. Zur Einordnung: Im »alten« Elder Scrolls Online wurde das Verließ erst für Helden im späteren Mid-Level-Bereich interessant. Die Instanz konnten wir übrigens bequem und ohne Laufwege und Sucherei über den Gruppenfinder starten. Neue Helden müssen also nicht erst mühselig zum Eingang latschen.
The Elder Scrolls Online – Schrödingers Clockwork-City
Die Uhrwerk-Stadt ist ein kurioser Ort, der als Miniaturabbild der ESO-Welt fungiert. Die Stadt wurde vom lebenden Gott SothaSil gebaut und befindet sich sowohl außerhalb vonTamriel als auch darin. Also so eine Art "Schrödinger Paradoxon".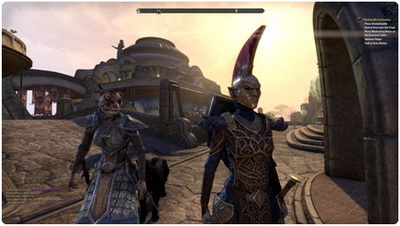 Aber egal, ob es sich um Quantenphysik oder Magie (oder beides) handelt, die Uhrwerk-Stadt ist ein realer Ort und kann im nächsten ESO-DLC besucht werden. Dort erwartet euch eine abgedrehte neue Region, die in etwa so groß ist wie Wrothgar aus dem beliebten Orsinium-DLC.