Für Fußball-Fans weltweit ist das aufregendste Sport-Videospiel des Jahres fast bei uns. Die FIFA 18 startet Ende September mit vielen Verbesserungen. Wir haben auch einige Aktivitäten vorbereitet, um das Kommen der FIFA18 zu feiern.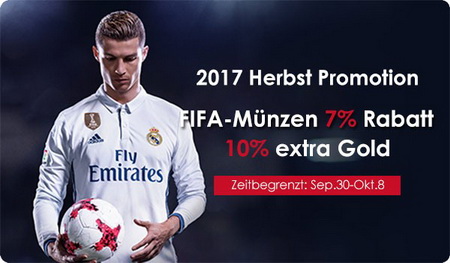 Zeit: 9/30 - 10/8
Ein freier Auftrag für FIFA-Käufer jeden Tag während der Promotion (Ihr FIFA-Auftragsbetrag wird in Boni umgewandelt und in Ihr Konto aufgenommen).


Mehr, extra 10% kostenloses Gold für World Of Warcraft, Final Fantasy XIV, The Elder Scrolls Online.



Vermissn Sie es nicht Gehen Sie und finden Sie, was Sie bei Mmosale wollen!